Keep on Questioning is proud to announce the launch of the first I'm a Scientist USA event on May 11th 2015.
Based on the highly successful I'm a Scientist, Get me out of here, that is currently running in five countries, UK, Ireland, Malaysia, Australia and Kenya, I'm a Scientist USA will enable more US school students to engage with scientists across America.
Here at Keep on Questioning we believe the I'm a Scientist program will help us to achieve our mission……….. to inspire, engage and educate people by connecting them with professionals and experts.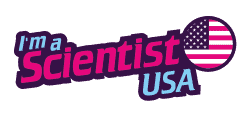 Evaluations of the impact of the program in the UK found that 96% of teachers now feel their students have a more positive view of science and 79% feel their students are more able to debate scientific issues. In the same survey 74% of students now feel more (or much more) confident in asking questions about science and 98% of scientists were positive about their experience of the event.
The pilot I'm a Scientist event will be a general zone in May 2015 to demonstrate the event can work in the US. If successful we will seek funding to run more zones in the autumn and next spring.